Avoid APOQUEL. It's a very dangerous drug.
​
By Natural Dog Health Remedies
Itchy skin in dogs can be caused by allergies due to external stimulants such as pollen, food, fleas, etc. However, itching can also be an indication of some deeper underlying physical problems.
Perhaps one of the most frustrating dog health problems that most dog parents face is skin irritation that causes intense itching.
It is not difficult to notice that a dog is itching. The signs are obvious:
The dog is scratching, biting, or even chewing on his skin.
He is constantly licking and chewing on his paws.
He often scratches his ears and shakes his head, sometimes vigorously.
His skin is red, irritated, and inflamed, and his coat looks patchy.
---
​Conventional treatment for dog itchy skin is very often the use of oral and/or topical corticosteroids to stop the inflammation and the itch, and antibiotics to treat secondary bacterial skin infections brought on by the dog's constant biting, chewing, and licking. While these medications appear to be effective and even "magically" - steroids usually bring about relief within 24-48 hours - don't be fooled! The relief is temporary; once the medications are discontinued, the symptoms return. The problem is, these medications only provide symptomal relief without addressing the underlying factor that causes the itching.

If you have a dog with an itching problem, it is advisable to work with a holistic vet who is willing to get to the root of the problem by careful examination, diagnostic tests and sometimes even repeated trials and errors. Only by getting to the root cause can we device the best course of action to tackle the itch.
​Causes of Itching in Dogs and How to Tackle The Problem

External Causes
What gives a dog itchy skin? There are a zillion possibilities that can make your dog itchy. As such, it is sometimes not easy to find out the cause. However, by grooming and checking your dog daily, by carefully observing your dog's behavior, and by working closely with a holistic veterinarian, it is possible to get to the root problem.

Let's see if we can identify the most common culprits that may cause dog itching.
​
Basically, the itchy feeling can be from either an external or internal origin. Let's first look at some external causes...
​Fleas

Yes - the lowly flea is possibly the first thing that comes to mind when we see an itchy dog.

If you suspect fleas, use a flea comb to check for fleas and flea excrement (tiny black bits that turn red when moistened by a drop of water).

If your dog is itching but you cannot find any fleas on his body, don't rule out fleas yet! Some dogs may develop fleabite allergies that cause a delayed allergic response - your dog may be itching long after he has chewed up and swallowed the dead flea!

To control fleas, please check out this page to see how we can get rid of these annoying bugs in a safe and environmentally-friendly way.

Ticks

Ticks suck the blood of our dogs and can cause intense itching as well! Unlike fleas, ticks do not live permanently on dogs, so it is more difficult to ascertain if your dog's itchy skin is caused by ticks. The best way to check for ticks is to give your dog a massage after an outing to a place where it may be possible for your dog to pick up a tick or two.
​Scabies, ear mites

These teeny weeny creatures can cause your dog a lot of agony. They are also hard to spot and can only be detected by examining skin scrapings under the microscope. Scabies cause intense itching to dogs, usually to all four legs, the ears, and the face. If your dog has this "itch pattern", definitely have your veterinarian do a skin scraping to check for the presence of scabie mites.

Ear mites (Otodectic mite) are another type of mites that cause intense itchiness to our dogs, in particular the ears, and can also cause outer ear infections. If your dog has ear mites, you will most likely see a lot head shaking and ear scratching. The ears may be swollen and have a bad odor.
​
Allergies
A common allergy that affects dogs is flea bite allergic dermatitis. As mentioned above, sometimes a single flea bite can trigger the onset of an allergic reaction if the dog has flea bite allergy. A dog with flea bite allergy usually has itchy spots around his rump and tail. You may even see hair loss in that area if the condition is serious.
Dogs with
atopy
are allergic to airborne allergens (pollens, molds, house dust). They also develop itchy skin and particularly itchy feet. You can see a lot of paw licking and chewing if your dog has atopy. Sometimes the dog's face may also be itchy and he may have ear infections as well.
Dogs can also develop itchy skin if they get in contact with something to which they are allergic, such as plants, detergents, pesticides, etc. In these cases, the skin which has come into contact with the irritants will become itchy.
Finally, dogs allergic to their food will also develop itchy skin. A dog with food allergies also tend to lick their feet and sometimes we can see itchiness under the tail and around the anal area.
​Internal Causes

Sometimes, dog itchy skin is a sign indicating that the dog is suffering from some underlying health issues, such as:

A compromised immune system.

Various skin problems, such as hot spots.

Other underlying diseases, such as liver disease, systemic yeast infections, hormonal imbalance, and some types of cancer.

Emotional problems, such as anxiety and stress, depression, or boredom.

Tackling Dog Itch in Three Ways

Many holistic veterinarians believe that itching in dogs is a sign - an indication that the dog's immune system is not as good as it should be.

To treat dog itchy skin, therefore, natural remedies and supplements should be used to tackle the problem in three ways:

Alleviate the itch.

Boost the immune system.

Treat the underlying root problem.

Natural Itch Relief for Dogs

Natural remedies (such as herbs, vitamins, minerals and fatty acids) can be used safely and effectively to alleviate itching in dogs. Natural remedies can be used both internally and topically to ease dog itch. They are safer to use than conventional itch medications such as corticosteroids. If your dog is constantly scratching, licking and chewing her paws, and/or rubbing her face against furniture, you know that she is itching.

Before even considering how to ease your dog's itch, the most important thing to do is to get her to the vet to try to identify the underlying cause. If the cause can be identified and dealt with, the itching will eventually go away.
​If your vet prescribes antihistamines and/or corticosteroids for your dog's itch without doing any tests to find out the root cause, go see another vet! These drugs are not the answer to your dog's itchy problem. They will only suppress your dog's immune system and cause more health problems down the road.

While the root cause that is making your dog itchy is being treated, you may want to consider using some natural remedies, such as herbs, vitamins, and other supplements, that can help alleviate your dog's itch.

Let's take a look at some of these effective natural itch relief for dogs.

Natural Remedies to Relieve Itchiness in Dogs

Topical Herbal Itch Relief for Dogs

Several herbs are effective in alleviating itching. They include:

Oat: If your dog's itch is NOT caused by yeast infections, you can use oat to help alleviate her itch. (The reason why oat should NOT be used if it is a fungal problem is, oat is a grain that contains rich sources of carbohydrates (sugars), and as you know, yeasts thrive on sugars!)

You can apply an oatmeal paste to the affected area(s). To make the oatmeal paste, cook the oatmeal in water until it is in a loose and wet paste form. Let it cool and apply it liberally to your dog.

Alternatively, washing your dog with a shampoo that contains oat can also help alleviate the itch.
​Yellow Dock: Another herb that is a great itch relief for dogs is the dried herb of yellow dock.

Add one tablespoon of the herb to 2 cups of boiling water. Let it sit and cool down. Strain off the herb and use the liquid as a rinse.

Green Tea: You can also make a simple green tea rinse to alleviate your dog's itching. Steep a couple of green tea bags in 2 cups of hot water. Discard the teabags. Let the tea cool down and pour it on your dog. Let it drip dry.

Chamomile/Calendula: If your dog is itchy and her skin is reddened, make a rinse of chamomile tea or calendula tea. These herbs can quickly cool and soothe hot, irritated areas on the skin.

Alternatively, if you have a tincture of calendula, you can make a spritz by adding 10 to 15 drops of the tincture to about 4 oz. of distilled water in a spray bottle. Shake well and spray the affected areas as often as necessary.

Plantain: This herb is also good for skin irritations such as itching and hot spots. Make a tea of plantain by adding 2 tablespoons of the dried herb to about one pint of boiling water. Let it steep, covered, for 15-20 minutes. Wait for the tea to cool down and strain it before applying it on your dog. To apply, just dip a piece of gauze or cloth into the tea and hold it to the affected areas for about 10 minutes.

If your dog has itchy paws, set up a foot soak to clean off whatever irritants there are on the paws, and to discourage the growth of bacteria and fungus. Here is a video that gives good suggestions on how to set up a foot soak for your dog: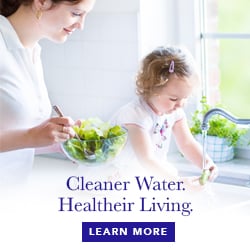 ​Internal Herbal Itch Relief for Dogs

A lot of dog skin problems, including itching, are signs of a poor immune system.

Immune-boosting herbs (such as Echinacea, Oregon Grape), as well as herbs that have blood purifying effects (e.g. red clover, sarsaparilla), can be given to your dog to detoxify and cleanse her blood and strengthen her immune system.

Natural Supplements

In addition to herbs, some natural supplements are effective itch relief for dogs. They include:

Omega-3 Fatty Acids: Omega-3 fatty acids are beneficial to dogs with itchy skin because Omega-3s are anti-inflammatory and can therefore help alleviate skin irritations such as itching. Unfortunately, many dog foods do not contain sufficient amount of Omega-3s. Therefore, it is essential to supplement your dog food with Omega-3s.

Fish oils, such as salmon oil, are rich sources of fatty acids.

Vitamins A, C, and E: These vitamins are also effective in helping to alleviate dog itching.

Vitamins A and C strengthen the immune system. Vitamin A can facilitate healing of sores, whereas Vitamin C may help relieve allergies. Vitamin C works with Vitamin E, enhancing the antioxidant effect in E, which is also anti-inflammatory.
​
Some final thoughts...
It is heart-wrenching to see our dog suffer - especially if he keeps scratching himself until he bleeds. It might be tempting but try not to scratch your dog's itchy spot, and try not to rub the skin with a towel. This will only aggravate the itchy condition.
Also, you may think that using conventional anti-itch drugs such as anti-histamines can bring faster relief. True, these drugs seem to work faster, but they do not address the underlying problem. In the long run, your dog's immunity will be weakened further and the skin irritations will return, each time worse than before.
Using the above suggested natural itch relief for dogs works, but it takes longer to see the result; however, the result is usually long-lasting. So, be patient!
http://www.natural-dog-health-remedies.com/dog-itchy-skin.html
---