---
​Family: Pedaliaceae

Clinical Actions: Bitter tonic, anti-inflammatory, analgesic
Energetics: Cool and bitter

Selected Constituents: Iridoid glycosides (harpagoside and harpagide) phenolic glycosides, flavonoids, triterpenes, sterols

Parts Used: Secondary tubers

Used For: Reducing inflammation, especially with osteoarthritis

Dose: There is a great range of dose with Devil's Claw, and I tend to start low and work up. Most owners use a standardized extract, and my recommendation if using one of these is start with a 250 mg capsule for a small dog, 500 for a medium and up to 1000 daily for a giant breed dog. Side effects if giving too much can include diarrhea, but I have yet to see that at these levels.
---
| | |
| --- | --- |
| ​Many dog lovers are aware of the great value Devil's Claw has as an anti-inflammatory agent, in osteoarthritis. But it's uses go beyond this to include all types of muscle pain,and some forms of digestive upset – although it should not be used with ulcer, it is a bitter tonic and can help dyspepsia and inappetance related to GI upset or chronic pain. Not the most versatile herb; just one of the best at what it does. It helps your dog feel better without NSAIDs. It works, and it's safe. Some drug contraindications apply – cardiac medication and anti-arrythmics in particular, but also anticoagulants; check with your vet if your dog is on any of these. | |
The Wonders of Devil's Claw

Devil's Claw - the natural anti-inflammatory herb is ideal for stiff joints
in the colder seasons.

Devil's claw is the common name for Harpagophytum procumbens and Harpagophytum zeyheri, which belong to the sesame family. Originally from southern Africa and Madagascar, they are now found in the savannahs and on the outskirts of the Kalahari Desert in South Africa and Namibia.

Medical researchers have found that devil's claw root can reduce inflammation and reduce pain. For thousands of years the Khoisan peoples of the Kalahari Desert have used devil's claw root in remedies for treating pain and complications of pregnancy, and in topical ointments for treating skin problems.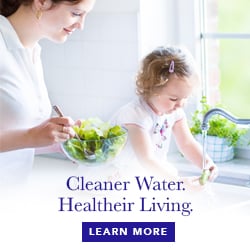 Health care providers use devil's claw root to treat loss of appetite, rheumatism, arthritis, fever, myalgia, tendonitis, gastrointestinal problems, and liver and gallbladder problems.

Devil's claw is also an effective therapy for degenerative musculoskeletal conditions (disorders of locomotive system). It is also used as a pain reliever (analgesic), sedative, and diuretic.

Studies in animals have shown that devil's claw reduces the inflammation associated with arthritis. However, other studies have not demonstrated any anti-inflammatory properties. Devil's claw seems to work differently from most nonsteroidal anti-inflammatory drugs (NSAIDs). Its active compound, harpagoside (or a related compound called harpagide) is changed into another substance inside the body. The new substance, harpagogenin, may be the active ingredient that actually decreases the inflammation associated with arthritis.
---