While we cannot avoid ALL chemicals and toxins, we can certainly make a strong effort to do so. These questions will help you be aware, consider and change things in your pets life to have the healthiest life possible. It may not protect them from disease but, it certainly will reduce many disease and chronic illness in your pets future. It is up to you as a pet parent to do your very best as you would for your own children.

​Here are some questions to ask yourself..

​​1. Do you feed your pet a raw diet?

2. Do you use stainless steel, glass or ceramic dishes for your pets?

3. Do you do titers instead of vaccinations with exception of Rabies? (You can still titer for Rabies but a vaccine still may be required in most areas.)

4. Do you use all natural chemical free lawn fertilizers and plant foods? And make sure you don't have toxic plants in their play area?

5. Do you use a natural form of pesticides for pest control?

6. Do you use all natural flea and tick products instead of store bought (or from vet) chemicals made to kill flea/ticks?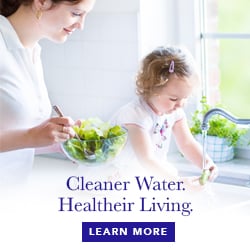 ​7. ​Do you use a water filter on your faucet for drinking and cooking? Do you filter (including fluoride) the water you use for bathing you and your pets?

8. Do you use HEPA air purifiers in your home?

9. Do you use alternative chemical free Heartworm prevention for your pets?

10. Do you avoid giving medications if at all possible?
​11. ​Do you give joint supplements with very small amounts of preservatives daily?

12. Do you give added supplements such as calcium (if no bone), fish oils, vitamin E etc to your pets that they may need in the diet including a raw diet?

13. Do you take your pet in for a checkup every year (every 6 months for seniors) to get blood work, possibly x-rays, teeth cleaning and any other tests your pet may need specific to their needs?
​14. ​Do you use all natural hand soaps, body or hand lotions for yourself, laundry soap, dishwashing liquid, dryer balls or chemical free dryer sheets, chemical free carpet cleaners, chemical free mopping solutions, avoid all window cleaners with chemicals and any furniture, oven or cleaners of any type bought from the store with chemicals and/or air fresheners?

15. Do you wash new products before using them for your pets (and yourself)?

16. Do you exercise with your pet such as walking, playing, spending time one-on-one with your pet daily or regularly?
If you answered yes to all of these questions, you are doing everything possible to keep toxins and chemicals out of your family and your pets life. These solutions are not only for your pets, but for you and your family's health too. So why would you not do all of these things and make it apart of your life? The answer lies within you.
​
If you want details, check out my book. (click on banner below)

​~ Holistic And Organix Pet Shoppe © ​