---
By WestShore Petwatch
Hydrangea Root
-a flower essence, helps to naturally dissolve kidney stones and struvite crystals. A safe, natural alternative treatment, to be used in conjunction with a grain-free diet for pets. Kidney support, urinary diuretic, eliminates swelling and fluid retention, increases the flow of urine. Will dissolve/remove bladder/struvite & kidney stones and relieve the pain they cause, and alleviates backache due to kidney distress.
A common shrub, hydrangea is a bitter and a solvent.
Hydrangea Root (Hydrangea arborescens) is a bitter herb that has been traditionally used to relieve inflamed or enlarged prostate, for urinary stones or gravel associated with infections, for arthritis, gout, and for bladder problems. Its solvent properties nutritionally support the urinary system. It contains natural minerals plus silicon, flavonoids, resins and saponins.
Hydrangea Root is antilithic (preventing the formation of calculi or promoting their dissolution.) which means that it dissolves urinary stones and prevents the formation of new ones.
---
Hydrangea Root has a long history of promoting a healthy prostate and urinary tract. It combats infection and is believed to very helpful in treating inflamed or enlarged prostate and bladder infection, including cystitis, urethritis and prostatitis, etc. As a diuretic, it promotes the flow of urine and is said to remove stones and the pain caused by them.

Hydrangea Root stimulates the kidneys to release retained fluid and helps to prevent the formation of gravel. It will also help to pass deposits through the ureters from the kidneys to the bladder. Importantly, the herb is also used to relieve the backache often caused by kidney trouble and dissolve and remove kidney stones.

Further supporting a healthy urinary tract, Hydrangea helps treat urine problems, such as frequent urination that may also be accompanied by burning pain, and it has been used to help treat bedwetting problems in children.
Hydrangea Root is believed to be a blood cleanser and may treat lymphatic conditions that are caused by poor blood. Hydrangea has also been used to relieve chronic rheumatoid arthritis and the swelling of arthritis (by reducing calcium deposits), gout and edema.

Hydrangea Root Capsule Dosage:
Kidney Stones-Administer x 6-8 weeks, then re-test
Struvite Crystals: Administer x 6 weeks, then re-test
up to 25lbs: 1/2 capsule with food 3xday
25-50 lbs: 1 capsule with food 3xday
50-75lbs: 1 1/2 capsules with food 3xday
75lbs+: 2 capsules with food 3xday

Hydrangea Root Liquid Dosage:
Kidney Stones-Administer x 6-8 weeks, then re-test
Struvite Crystals: Administer x 6 weeks, then re-test
Administer 3 times daily: 1 drop per 2 lbs of body weight up to 50 lbs Add 1 drop per 4 lbs thereafter.


Warning: Certain parts of hydrangeas are particularly dangerous and toxic to dogs. These parts are the buds and the leaves. Owners of dogs should make sure that their pets steer clear of hydrangeas, and make sure that the buds and leaves go nowhere near their mouths. Hydrangea Root is safe!
​
By Herbs First
I have seen a lot of commercials lately for a gout medication and the kicker at the end is the long list of side effects, one being gout flare ups as well as liver and heart problems. I was hit with gout 15 years ago after a surgery, along with head to toe arthritis. Not a fun time in my life!
You might think the photo is funny but I felt like I was walking on broken shards of glass inside my feet. I could only wear slippers or sandals for about three years until I was finally able to heal the problem. I tried lots of other herb products for the first year and finally found Dr. Christopher's formulas. The first week on his products I was 50% better. Jurassic Green was incredible for reducing the inflammation and I would take it twice a day to help with the swelling in my hands and feet.
I used Dandelion for the gout and it did a great job and have since learned that Hydrangea Root would have helped the gout much better, as well as the arthritis and calcification's that were quickly forming on my finger joints. Why would anyone take a drug that may cause flare-ups as well as heart and liver problems when you can take a simple herb that will take care of the problem and cause no harm? I'll discuss more next week on the formulas I took to overcome the arthritis.
​Hydrangea Root is an amazing herb that dissolves calcification's. Bone Spurs, Kidney stones, Gallstones and Bladder stones are all calcification's and if you have ever had a problem with any kind of stones you know you will do anything to get rid of them. Hydrangea Root also increases the flow of urine and will remove the stones and the pain caused by them. Hydrangea Root purifies the blood, is a great aid for bedwetting, helpful for prostate infections and inflammation and bladder infections.
---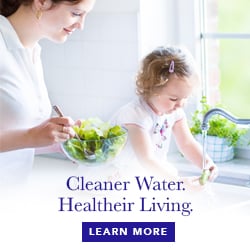 ---
​
By TreeLite
Hydrangea Root is a hardy bush that grows in rich, moist soil in North American woodlands. The bush contains beautiful flowers that are highly valued for their garden beauty. In addition, the bush can be used for a variety of medicinal purposes. It is best know for its ability to pass kidney and bladder stones.
Hydrangea Root is well known in folk medicine for this stone-passing property. European settlers were introduced to the benefits of hydrangea root by the Cherokee Indians. In addition to using hydrangea for relief of pain associated with kidney stones, the Cherokee had learned to chew the bark in order to relieve upset stomachs or lower high blood pressure. They also put the bark on burns, wounds, sprains and swelling. An unusual use the Cherokee employed of this plant was to eliminate "wild dreams" in women.
While hydrangea Root has not been scientifically proven to eliminate kidney stones, many positive testimonials exist from people who have successfully used the herb. Eclectic doctors of the early 20th century say that while hydrangea does not actually dissolve kidney and bladder stones, it does help to dissolve their sharp edges, making them easier to pass. The herb works on calcium-related stones and appears to have the ability to keep calcium in solution in the body. Because of this property, hydrangea root may also be used to prevent re-occurrence of stones.
Herbalists disagree on the exact reasons for the calcium stone-dissolving action of hydrangea root.
Dr. Edward Shook and others believe that the acid sodium phosphate is the principle agent. Other constituents of hydrangea root include flavonoids, kaempferol, quercetin, saponin and volatile oil. Its major minerals include sodium, calcium, iron, potassium, phosphorus and magnesium.
​Hydrangea root's solvent properties are not limited to kidney stones. The herb has also been used to help dissolve bone spurs or calcification of muscles. It appears to help the body put calcium back into solution in the system.

Hydrangea Root has an anti-inflammatory action due to alkaloids which have a cortisone-like effect. This is useful for kidney infection and inflammation as well as for arthritis. Possessing a blood purifying action, it has also been used to break up lumps and tumors. It increases the production of urine (a diuretic action) and also has a mild laxative effect. This valuable urinary remedy also helps to correct other imbalances of the urinary system including headaches caused by kidney problems, chronic rheumatism and dropsy. In addition, some herbalists use hydrangea with other herbs to treat inflamed and enlarged prostates.

When using hydrangea root as a stone solvent, take two capsules three times daily with eight to sixteen ounces of pure water. The addition of fresh lemon juice to the water (one lemon per quart of water) will enhance this solvent effect. It may be combined with other herbs like marshmallow (to soothe urinary membranes) and lobelia (to relax urinary passages) to further augment the action. Also use two capsules three times daily for osteoarthritis or other calcium deposits in the system. As a preventative, one capsule three times daily should be helpful.