---
​Turmeric-(a.k.a. Curcuma longa, Haldi, Zard Chobeh or Kurkuma)

Below is information about turmeric for human use. I would strongly urge all to read of the possible side effects BEFORE administering to your dog as it is best to have knowledge about any medication or herb prior to its use.

Turmeric (Curcumin or Kurkuma) should not be confused with "turmeric root," a colloquial name for the plant commonly known as Goldenseal (Hydrastis canadensis), which is in the Ranunculaceae, or buttercup family and is a popular herbal remedy in its own right. Goldenseal can be toxic if overused, whereas few adverse effects have been recorded regarding the frequent consumption of turmeric.

It is important to note that turmeric is a binding agent and one of the best remedies for diarrhea. It can cause constipation as well as dehydration so be sure your dog drinks plenty of water when using it.
---
Your dog can be given yogurt as well to keep the flora of the intestine balanced while using turmeric.

Turmeric can be taken in powder or pill form. It is available in capsule form in most health food stores, usually in 250-500mg capsules.

The dosage is typically 15 to 20 mg per pound of body weight daily. 150-200 mg for cats, increasing appropriately for larger animals. Dr. Jon Rappaport-DVM

Since the suggested dosage is 15-20 mg per pound/.453 kg of body weight, a dog weighing 55lbs/25kg, would do well to take two 500 mg of turmeric per day for arthritis while making sure to drink plenty of water, so as not to become constipated.

We do not recommend taking turmeric with other NSAIDS, including aspirin. As with anything, prescription or natural, DO NOT OVERDOSE. Always monitor your dog for any unusual changes in eating, drinking or eliminating and discontinue use if these changes are persistent. It seems like this would be common sense but often times if a dog has been injured, one does not know if it is the injury or the drug causing the unusual behavior.
12 Good Reasons to Use Turmeric
Turmeric has a soothing effect on the digestive system.
It helps to reduce the risk of ulcers due to stress and drugs by increasing the mucous protective lining of the stomach.
It can also help to reduce elevated blood cholesterol levels and has a protective effect on the liver.
Is a natural antiseptic and antibacterial agent, useful in disinfecting cuts and burns.
May prevent metastases from occurring in many different forms of cancer.
Works as an anti-inflammatory agent for arthritis and rheumatoid arthritis by lowering histamine levels.
Is a natural painkiller and cox-2 inhibitor. In many instances, works as well as anti-inflammatory drugs but without the side effects and potential risks associated with NSAIDS.
Used in treating depression. (Yes, dogs can suffer with depression)
Has been shown to stop the growth of new blood vessels in tumors.
Speeds up wound healing and assists in remodeling of damaged skin and other inflammatory skin conditions.
By enhancing liver function, turmeric helps to cleanse the blood of toxins and impurities.
Helps to regulate intestinal flora if taken during and after a course of antibiotics by dogs suffering with Candida (yeast infection).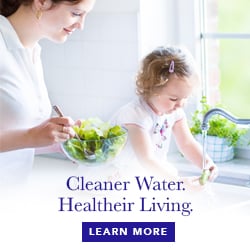 Other Benefits of Turmeric

Turmeric has long been used as natural antibiotic agent. Studies from around the world have confirmed that components of this multi-talented spice can inhibit the growth of bacteria, yeast and viruses. In Avurvedic medicine (a system of traditional medicine native to India, and practiced in other parts of the world as a form of alternative medicine), turmeric is an important cleansing and detoxifying agent.

As with anything, natural or otherwise, it may or may not help your dog but you will never know until you have tried it. ~Mel
​
Turmeric Experiences
http://www.earthclinic.com/Pets/turmeric.html
10/03/2008: Deirdre from Atlanta, GA writes: "Just wanted to report that I am having great results on my 14+ year old German shepherd mix who has arthritis (especially in the hips). I think that one of the most helpful and important things I'm doing is exercising him without fail every day. I take him on walks each day, usually about 3.5 miles total. Considering his age, he's in remarkably good shape and, except on steep hills, keeps up with our other 2 young dogs. We used to walk by a neighbor's golden retriever who was let outside in the front yard several times a day to do her thing. She hobbled around in obvious pain, barely able to walk. I never once saw the owners taking their sweet dog out for a walk. She was only about 10 years old when they put her to sleep. Just my opinion, but I think early deaths happen with some frequency to yard-only dogs. Exercise keeps those joints lubricated!
​Supplements: I also recently started adding turmeric, MSM and glucosamine to Max's food. Dosages: 1/4 teaspoon of powdered turmeric in his food in the morning, diluted with chicken broth. At night I crush a 1000 mg tablet of MSM and give him half of it (500 mg), plus a full capsule of glucosamine blend from Trader Joe's (glucosamine sulfate 750mg and glucosamine HCI 750 mg). My vet mentioned that she likes the combo of MSM and glucosamine for dogs with arthritis, which is why I started him on that a few weeks ago. The turmeric has helped heal up a benign cyst that had burst through the skin on his front paw. Very glad one of EC's readers reported a cure for dog cysts recently -- thanks! At any rate, Max seems to be doing better on the supplements -- walking faster, wrestling with the other dogs, less confusion at night when the lights go off. Yea, yea, yea."

Sep 22, 2009 Mel, Thank you so very much for that wonderful posting. Maidyn is doing excellent with the turmeric! I just can't thank you enough. I also get to donate more money for the upkeep of the strays and wildlife in my area considering I'm saving $90 a month (Previcox cost).

I give about a 1/4 teaspoon and she's 60-65 pounds. It does cause her to drink lots of water. Of course I couldn't care less how much water she's drinking, it's positively helping her. I'm glad I investigate everything and found your article-You are a blessing to dog lovers.

By the way, Maidyn has hip dysplasia and a bad spine with arthritis.

Best Regards, Vee
​

*Turmeric should not to be given to dogs prone to kidney stones. Turmeric isn't suppose to be given with blood thinners.


​​Turmeric for Dogs
By Sandy McCollum
Turmeric spice is also a medicine and it's becoming very popular as a cure for cancers. Turmeric cultivation is done mostly in India (and Asia), who is the world's largest seller, grower and user of turmeric. The name is from Latin, meaning "earth-merit."
There have been myriads of studies done on turmeric, and it's found to be a good pain reliever to dogs. No turmeric side effects to worry about, even if a large dose is given. The dose for dog pain is 1/8 to 1/4 tsp. for every ten pounds of dog weight.
Medicinal Properties of Turmeric
What is turmeric? A member of the ginger family, turmeric is grown chiefly in Asia and India and cultivation goes back thousands of years. The root is the main part used, however tea can be made from the leaves. The bioactive compound in turmeric is called curcumin (nothing about cumin relates here) and it's what relieves the dog's pain. Because of this, it's a great medicine to add to the dog's food if it suffers from arthritis and other painful maladies.
An animal that's had a skin injury can be helped by turmeric's antibiotic and anti-inflammatory properties. A Portland, Oregon vet advises, "To treat something on the skin, simply mix honey with the turmeric to form a paste and apply it to the abrasion." Having researched the information for this article, that exact advice for turmeric uses can be found over and over again in many places around the world. Many swear by the home remedy, especially since it's been studied rigorously by doctors and scientists over the last half-century.
Other industries benefit from curcumin in ground turmeric; it's an important ingredient in some dyes, cosmetics and medicines for cancer, diabetes, blood thinning and pain.
​
Medicinal Uses of Turmeric
It's been well documented that laboratory studies on animals suggest that uses of turmeric (curcumin) have very significant anti-cancer properties. It's making huge strides in cancer cures because it inhibits growth of tumors, shrinks existing ones and prevents new tumors from developing carcinogenic cancer.
Turmeric healing or curcumin's medical talents, which are widely reported, have effects on:
Blocking inflammation
Kills infectious bacteria and microbes
It improves the function and health of the heart
It's antioxidant, anticarcinogenic, antimicrobial, antibiotic, antimutagenic, anti-inflammatory, and anti-aging.
It cures stomach ailments
It cures swimmer's ear
It kills sinus infections
It kills parasites
It prevents cataracts
It shows great promise as a treatment for multiple sclerosis
It heals damage from long-term diabetes and wounds caused by diabetes
Turmeric benefits and side effects
: The only real affect it gives when large doses are taken is an elevated body temperature. Not to say there's a fever, just an elevated temperature. In rare instances, people with sensitive skin may break out with a rash.
Everyone, even dog owners, should speak to someone knowledgeable about medicinal uses of turmeric before hand.
​