​
By Pet-grub.com
Detoxification is part of a natural healing process whereby the body eliminates toxins.
Toxins can be found in foods that contain poor quality ingredients, preservatives, additives, artificial flavorings, artificial colorings, and other unwanted fillers.
Toxins can also be found in the air we breathe, the water we drink, and in medications including vaccinations.
Toxins can also be found in such things as carpets! Carpets are loaded with chemicals and some of the chemicals used on carpets are manufactured by the company known as Monsanto. Monsanto is the company that makes such products as Round-Up, ethoxyquin, bovine growth hormone, genetically modified foods amongst many others.
Getting back to carpets though, the problem is that our pets lay on them. The nose of our pets is so close to the carpets that they are more likely to breathe the toxins and the same applies to babies and young children.
---
Another source of chemicals that we need to be aware of is from lawn fertilizers. Let's face it, dogs run and play on grass while cats walk on the grass and possibly eat the mouse they just caught on the grass too. Not only can the toxins from lawn fertilizers and lawn pesticides be absorbed through the skin, but our pets will absorb toxins as well during the grooming process. Some cities and towns are now banning lawn fertilizers due to the risk they pose to the health of humans, especially children.
There is no doubt that toxins are all around us, but in many cases, toxins most readily come from the foods we and our pets eat and thus the reason why many choose to eat organic foods whenever possible.

Although it's important to minimize the amount of toxins that enter the body to help maintain good health, many problems possibly begin because the body is unable to eliminate toxins. Toxins therefore become less of a problem if the body can also efficiently eliminate them.

Unfortunately, in today's world, an incredibly huge number of dogs and cats are sick unnecessarily. Dogs, cats, and other domesticated animals are suffering needlessly from human diseases. One has to wonder if the sick animals are efficiently able to eliminate toxins?
The reason why I am talking about detoxification in this book is because most dogs and cats that go onto wholesome homemade food will begin to detoxify. It's only natural!

Essentially what happens is that when you begin feeding wholesome homemade food, your dog or cat will benefit from the purity and nourishment of the wholesome nutrients in the food. This in turn will help give your companion the strength necessary to push out what it does not want (toxins).

When poor quality foods are fed, the body is not only fed foods high in potential toxins, but the body also does not have the nutritional strength to efficiently eliminate toxins. As a result, toxins are stored within the body which in turn can lead to health problem.
​However, when the body is given the wholesome nutritional fuel it needs to get the job done, the body quickly begins house cleaning and toxins begin leaving the body. Eliminating toxins in turn can help your pet enter a new stage of health and well being.

By supplying wholesome food and natural nutritional supplements, we give our pets the opportunity to begin the house cleaning. Wholesome food helps increase the flow of nutrients, oxygen, enzymes and much more to the cells of the body while stimulating the immune system.

No longer does the body sweep the dust under the carpet, so to speak. Instead, the body begins to sweep the mess out the door. It is when the body begins to really clean house that we will see the power of wholesome food and beneficial nutritional supplements. I know because I saw the change in Morris My Cat and I get emails all the time from those who have read my book telling me of their personal experiences too. My sick pet project shows an example of a very sick pet and the detox this particular dog experienced as it traveled the road of health.

So, the question is, if the body begins to sweep its junk out the door, how will it leave and what will happen?

Well, detoxification can happen in many different ways and the toxins can leave through many different parts of the body. Usually, pets will detoxify through the part of their body that is the weakest.
​As
Dr. Pitcairn, D.V.M.
; Ph.D., author of Dr. Pitcairn's Complete Guide To Natural Health for Dogs and Cats states on page 64 of his book, when your pet finally eats really fresh, nutritious foods with minimal pollutants, strange things will happen. The body responds!
One of the most amazing way or form of detoxifying that I love to hear about is when someone calls me and says, Yuck, I just saw worms come out with my pets stools! In fact, my rescued cats both passed worms several times while they were kittens at about 10 months of age. Unfortunately, I failed to get a picture but believe me, the worms come out alive and moving.
The reason why I like hearing people tell me that they just saw worms come out with the stools of their pet is that this is a visual image of wholesome food at work — not a pretty image, but a visual image nonetheless.
Many people need to give their pets a deworming pill to get rid of the worms. Unfortunately, these deworming pills only address the symptoms. When you see worms leave the body without the use of medication, people become believers in the importance of wholesome food. People begin to understand how wholesome food helps, at a simple level, the body's own natural healing ability.

Imagine, if wholesome food addresses the underlying cause of the worms which might be a mucous build up, a weak immune system among other things, what other underlying problems might wholesome food address?

Sometimes I wish everyone could experience this natural deworming process because there is no better tool to help one discover than a visual aid.

Usually when the worms come out, so does a lot of mucous. The discharge of mucous with the stools, through the eyes, or through the nose are additional signs that the body is detoxifying.
​As stated earlier, usually the dog or cat will detoxify through the part of their body that is the weakest. As an example, if your pet has constantly itchy skin, then you may see this get worse before it gets better. The toxins in this case are coming out the skin.

The organs that do most of the detoxifying are the skin, the colon, and the kidneys. As a result, your pet may experience both strong smelling body and urine odor; the urine may become dark in color, and the stools may be covered in mucous or blood.

Additionally some animals may get an ear wax build up, while others may experience bad breath or an increase in the amount and smell of gas (something that I like to call unwanted and foul smelling aromatherapy).

Detoxification can also create a cyst or growth. Some dogs or cats may experience soft stools which are different from diarrhea. Diarrhea is a situation that your vet should deal with. Soft stools have consistency, and form, it's just that they are not stiff shall we say.

There are many different ways in which your pet can detoxify including lethargy or mental and emotional changes. Detoxification can begin within a day and leave by tomorrow or it can start 3 weeks from now and last a few days or several weeks. Detox can happen more than once and it can happen one month or two years down the road.

In fact, the body is in a constant state of detoxification. If the body did not detoxify, then we would die. Don't believe me? Then just hold your breath and let the carbon dioxide build up within your body. Of course your body won't let this happen and eventually you will have to exhale (detoxify). Every time you have a bowel movement or urinate, your body is detoxifying. Detoxification is not a complicated issue. It's just that when your dog or cat starts to get the wholesome nutrition it deserves and needs, then the body will have the nutritional power to do a major detox — a stronger detox than normal. This strong or major cleaning is what people refer to when they talk about detoxification. But the body is always in a constant and perpetual state of detoxification.
​In many ways, we have all experienced detoxification. The common cold is a form of detoxification. Just think about all the symptoms you produce while you have or had a cold. This is your body cleaning house. Modern day medicine appears to get rid of the cold, not because it helps the body to detoxify more efficiently but because modern day medicine suppresses the body's ability to eliminate the toxins. This creates the appearance that all is fine because the symptoms are gone, but in fact, this is the worst thing you can do for a cold! When your body is detoxifying, the last thing you want to do is suppress the body. Instead, you want to assist and aid the body so the toxins leave!
Many times, a picture of an iceberg is now used to help one visualize health. With an iceberg, you see what appears above water (the symptoms). But it's what is below water that is most dangerous (the underlying issues). Modern medicine suppresses the symptoms only and ignores the underlying health issues. When the body begins to detoxify, the symptoms begin to disappear because the body works at removing the underlying cause or issue. This is also why, detoxification can be powerful. On the surface, our pet may appear to be healthy or to have minimal health problems. But lurking below the surface, that's the real issue and that's what the body begins to eliminate during detoxification.
During a detoxification period, you need to let the toxins leave the body. As Dr. Pitcairn says on page 64 of his book, if we interfere with this process by injecting an antibiotic or some cortisone, the defense system doesn't get exercised.
For some people, detoxification can be scary, and sometimes, if your dog or cat is really sick, it would be a good idea to work with a
holistic vet
who completely understands this natural healing process called detoxification.
Detoxification can be scary to some people because many are ignorant of the body's natural healing ability. We have relied on drugs to suppress symptoms. As a result, when detoxification begins and we see symptoms, we get fearful because we are not used to seeing mucous or blood on the stools.
Detoxification is natural, but if problems do arise, it is as said, best to work with vets who fully understand this naturally healing action.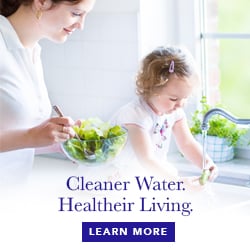 ​In homeopathy, symptoms are perceived as the body's own way of trying to heal itself. As a result, homeopathic remedies essentially stimulate the body's own natural defense system by stimulating symptoms.
As Dr. Pitcairn says, it's best to work with a vet who would prefer not to use drugs like antibiotics, cortisone, and things like antihistamines. Luckily, there are now many members of
American Holistic Veterinary Association
who will be of better help. This association has members both in Canada, the United States and other countries. Not all members are true holistic vets though. Some just say they are holistic to get more sales. But when you find a good holistic vet, then it sure can make a difference.
Any vet who says they are holistic should understand both detoxification and homemade pet food. If the vet does not understand detoxification and homemade pet food, then they would not be considered holistic by me.
How to separate the symptoms created by detoxification and that of a serious or minor disease can be difficult. In many ways detoxification and illness are one and the same. However, when in doubt, consult your veterinarian immediately.
​If you are one who prefers the use of minimal or no drugs, then tell your vet. There is no shame in telling them of your health preference and besides, you're the one paying the bill. Contact the
American Holistic Veterinarian Association
if you want to get some names of holistic vets.
Two general rules of paw to follow if you are unsure of whether or not to consult your vet.
Is the energy and overall appearance of your dog or cat decreasing and getting worse?
Do you think something else is possibly happening besides detoxification?
If you answer 'yes' to either or both of these questions then immediately consult your vet.
---
---
​Aiding Detoxification
​What can we do to help in simple cases of detoxification?

Glandular and organ supplements provide concentrated sources of raw glands and organs. This approach is known as glandular therapy. When taken as a supplement, the concentrated raw glands and organs help to stimulate the liver, kidneys, etc. If the glandular supplement contains liver, then it is said help the liver — if the glandular supplement contains some adrenals, then it is said to help the adrenals and so on.

From a herbal standpoint, herbs like dandelion leaves, nettles and milk thistle have been used for thousands of years to aid the liver and help purify the blood. Milk thistle, in fact, is used in the emergency room of some European hospitals for poisonings affecting the liver.

Although herbs can and do play a valuable role, our pets being natural carnivores tend to respond better to the glandular supplements. So my first emphasis is on the glandular supplements then to that, I add, if needed the herbal remedies.

If your companion has toxins coming out on the skin, then this could be creating itchy skin. In this situation, you may want to bathe your pet in water just to wash the toxins off the skin. Of course, not all cats and dogs like water, so you will have to decide if this is suitable for your companion. Personally, I do not like to put the animals under any more stress than what they need.
When my dog and cat detoxified through the skin, I washed Katherine, my miniature schnauzer with just water once a day until the detox ended. I could have used a gentle herbal shampoo, but decided to simply give her a shower in the bath tub. With Morris My Cat, I simply put some olive oil on his skin.

Many people ask if they should use a herbal shampoo or just water if bathing to get rid of toxins. To me this is a personal choice. I personally didn't use a herbal shampoo because my only objective was to rinse off toxins, rather than clean.

I leave the use of herbal shampoos to times when my dogs are dirty. When I do wash the girls, I use a gentle herbal shampoos that contains herbs and quality ingredients. I definitely do not use shampoos that contain ingredients like propylene glycol, even if the label states it's herbal.

Additionally, enzymes are very helpful in all cases of detoxification. Since enzymes are involved with every action within the body, supplemental enzymes can help to take the stress of digestion off the body.

Supplemental enzymes help maximize digestion. This in turn will help combat putrefaction in the intestines thus helping to reduce body and breath odors along with the foul smelling aromatherapy (gas).
​Also, if digestion is made easier by using supplemental enzymes, then the body needs to put less of its own enzymes into digestion. This in turn allows the body to create and use more metabolic enzymes to help with the healing of the body.
Furthermore, some pets, after having this new diet introduced will constantly vomit their food. This is a clear indication that their digestive system has been shut down by the store bought commercial pet food and/or cooked meat. In a case like this, using supplemental digestive enzymes will make an incredible difference. For this situation, I like to use a digestive enzyme that not only contains fungal (aspergilus) derived enzymes, but also
pancreatic derived enzymes
.
Detoxification is
Hering's Law of Healing
put into action. Hering's law of healing simply states that things get worse before they get better, things heal in reverse order, from top to bottom and from inside out.
However, please always remember, consult your holistic veterinarian if you feel something is wrong.
Let's Review Detoxification
Detoxification is part of a natural healing process whereby the body eliminates toxins.
Signs of detoxification can include:
vomiting
itchy skin
soft stools
constipation
draining eyes
ear wax build up
lack of appetite
live worms leaving the body
urine may be a darker color
emotional or physical changes
mucous or blood on the stools
lethargy, even extreme lethargy
the creation of cysts or growths
increase in amount and smell of gas, bad breath, body odor, strong urine or feces smell
... and more
​Although detoxification is a natural process, most people are not used to it, so if you are at all concerned with your pet's detox, contact your vet, preferably a holistic vet who understands detoxification.

If you contact your vet, then they can tell you if your pet is going through a detox or if there are problems.

Generally speaking, detoxification just takes its course, and once gone it leaves many dogs and cats looking new & improved.

Detoxification can happen at anytime, can last one or more days and can happen more than once or never at all.

Some simple herbs, glandular and organ supplements and digestive enzymes help with detoxification.

A bath in just plain water or with a herbal shampoo helps remove toxins from the skin.
---