---
​
By WebMD
The two most important goals in treating wounds are to stop the bleeding and to prevent infection. Wounds are painful, so be prepared to restrain and muzzle the dog before treating the wound.
Pressure Dressing
The most effective and safest method for controlling bleeding is to apply pressure directly to the wound. Take several sterile gauze squares (or, in an emergency, use any clean cloth such as a thickly folded pad of clothing) and place over the wound. Apply direct pressure for 5 to 10 minutes. Leave the dressing in place and bandage snugly. If material for bandaging is not available, hold the pack in place until help arrives.
Watch for signs of swelling of the limb below the pressure pack. This indicates impaired circulation. If you see these signs, the bandage must be loosened or removed. Consider adding more bulk to the pack and apply a second bandage over the first. Transport the dog to a veterinary hospital.
---
Nearly all animal wounds are contaminated with dirt and bacteria. Proper care and handling will reduce the risk of tetanus and prevent many infections. Before handling a wound, make sure your hands and instruments are clean. The five steps in wound care are:

Skin preparation

Wound irrigation

Debridement

Wound closure

Bandaging


Skin Preparation
Remove the original pressure dressing and cleanse the area around the wound with a surgical scrub solution. The most commonly used solutions are Betadine (povidone-iodine) and Nolvasan (chlorhexidine diacetate). Both products are extremely irritating to exposed tissue in the concentrations provided in the stock solutions (Betadine 10 percent, chlorhexidine 2 percent), so be very careful that the solution does not get in the wound while scrubbing the skin around it. Dilute the solution to weak tea color for Betadine or pale blue color for Nolvasan.

Three-percent hydrogen peroxide, often recommended as a wound cleanser, has little value as an antiseptic and is extremely toxic to tissues.

After the scrub, start at the edges of the wound and clip the dog's coat back far enough to prevent any long hairs from getting into the wound.
​Wound Irrigation
The purpose of irrigation is to remove dirt and bacteria. The gentlest and most effective method of wound cleansing is by lavage, which involves irrigating the wound with large amounts of fluid until the tissues are clean and glistening. Do not vigorously cleanse the wound using a brush or gauze pad because this causes bleeding and traumatizes the exposed tissue.

Tap water is an acceptable and convenient irrigating solution. Tap water has a negligible bacterial count and is known to cause less tissue reaction than sterile or distilled water. ​​The effectiveness of the irrigation is related to the volume and pressure of the fluid used. A bulb syringe is a low-pressure system.
It is least effective and requires more fluid to achieve satisfactory irrigation. A large plastic syringe removes a moderate amount of dirt and bacteria. A home Waterpik unit (used by people to clean their teeth) or a commercial lavage unit that provides a high-pressure stream of fluid is the most effective.

Debridement
Debridement means removing dying tissue and any remaining foreign matter using tissue forceps (tweezers) and scissors or a scalpel. Debridement requires experience to determine the difference between normal and devitalized tissue, and instruments to control hemorrhage and close the wound. Accordingly, wounds that require debridement and closure should be treated by a veterinarian.
Closure
Fresh lacerations on the lips, face, eyelids, and ears are best sutured or stapled to prevent infection, minimize scarring, and speed recovery. Lacerations longer than half an inch (1.25 cm) on the body and extremities probably should be closed, but small lacerations may not need to be. Small V-shaped lacerations heal best if they are closed.

Puncture Wounds
Puncture wounds are caused by bites and pointed objects. Animal bites, in particular, are heavily contaminated with bacteria. Bleeding may occur. There may also be bruising, particularly if the dog was picked up in the teeth of a bigger dog and shaken. Puncture wounds are often concealed by the dog's coat and may be easily overlooked until an abscess develops a few days later.

Treatment of a puncture wound requires a veterinarian. It involves surgically enlarging the skin opening to provide drainage, after which the area is irrigated with a dilute antiseptic surgical solution. These wounds should not be closed.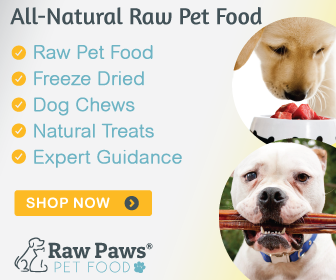 Bandaging a Wound
Wounds may be left open or bandaged, depending on their location and other factors. Wounds on the head and neck are often left open to facilitate treatment. Many wounds of the upper body are difficult to bandage and do not benefit greatly from being covered.

Bandaging has the advantage of protecting the wound from dirt and contaminants. It also restricts movement, compresses skin flaps, eliminates pockets of serum, keeps the edges of the wound from pulling apart, and prevents the dog from biting and licking at the wound. Bandaging is most effective for wounds to the extremities. In fact, nearly all leg and foot wounds can benefit from a bandage.
​

---
**Holistic and Organix Pet Shoppe is intended for informational, educational and entertainment purposes only and is not a substitute for medical advice, diagnosis or treatment. Do not attempt to self-diagnose or treat any health condition. You should always consult with a healthcare professional before starting any diet, exercise or supplementation program, before taking any medication, or if you have or suspect your pet might have a health problem. The opinions expressed by Holistic and Organix Pet Shoppe are not to be replaced for medical care. This website and the information contained herein have not been evaluated by the Food and Drug Administration. The information and opinions on Holistic and Organix Pet Shoppe are not intended and cannot be used to diagnose, treat, cure, or prevent any disease. This applies to people and pets!

​Views expressed here in some articles do not necessarily reflect those of Holistic And Organix Pet Shoppe.

All images/articles are either part of the public domain or owned and © by the respective holders. They are presented here for educational purposes within the "fair use" terms of US Code: Title 17, Sec. 107. However, if you are the artist/writer responsible for an image/article that I have posted and object to its presence on this site, please contact me and I will remove it immediately.

If you see an article that is copyright by Holistic and Organix Pet Shoppe and you would like to share it or post on your own site, feel FREE to as long as it has my link to my website and that it is copyrighted material by me. I DO NOT MIND SHARING HELPFUL INFORMATION TO HELP OUR PETS ANY WAY POSSIBLE. I am not stingy with my content like others I have seen. I am here to help the animals!
​
This site has some affiliate links that will redirect you to their site. I receive small commissions from these affiliates for sales that may occur. This is to help keep our website going. Thank you!

I am only an everyday person sharing my experiences and knowledge with others. My dogs are all rescues and came with some medical issues. As our dogs age, no matter what we do right, there is always a medical issue that will arise, so being proactive instead of reactive is your best line of defense. You will also have the knowledge to make better decisions and can handle tackling a problem. Learning is our best line of defense. ​
Facebook is removing thousands, maybe millions of accounts if they don't like anything about them now. I had a page for HOPS on Facebook but I lost it when they deleted my account as well. Over 10,000 followers..gone just like that. Facebook is destroying themselves. They are owned by DARPA anyway. You know, the spying agency of the world. No Mark Zuckerberg does not own it. We are looking for a permanent social media site. Right now we are trying out Blabbook.
---
Holistic and Organix Pet Shoppe © 2012-2021 All Rights Reserved ​