---
​
By Ottawa Valley Dog Whisperer
Cinnamon has been used for many centuries as a spice and as a medicine. Cinnamon is actually the brown bark of the cinnamon tree. There are two varieties of cinnamon tree:
​
Ceylon
Cinnamon Tree - the bark is used to make Ceylon Cinnamon
Chinese Cinnamon Tree - the bark is used to make Cassia Cinnamon
Which Type of Cinnamon is Safe for Your Dog and Cat?
Ceylon cinnamon does not contain measurable amounts of courmarin;
Cassia cinnamon does contain levels of courmarin that may pose a health risk;
Courmarin is a naturally occurring organic chemical compound that is present in many plants.
However some plants contain a much higher level of courmarin (i.e. cassia cinnamon, sweet clover, sweet grass and sweet woodruff);
Courmarin has a bitter taste as it is meant to help the plant defend itself against threat of consumption.
---
​When high levels of courmarin are consumed on a daily basis in combination with other substances that may contain a naturally occurring mold - a powerful anticoagulant is formed within the body which may lead to bleeding disorders.
For this reason ONLY use Ceylon Cinnamon, not Cassia Cinnamon for your dog and cat.

Medicinal Properties in Cinnamon
The healing properties of cinnamon come primarily from three essential oils (listed just below) and from a number of volatile substances.

The essential oils are:
Cinnamaldehyde
Cinnamyl acetate
Cinnamyl alcohol
​
Cinnamon can be used in various forms:
Dry powder, dry tubular form (also known as quills), Oil, Tea - infusion, Tincture - use alcohol-free only; and Supplements - capsule, pill.
​Health Benefits of Ceylon Cinnamon
A partial list...
Anti-Clotting, Anti-inflammatory, Anti-Microbial.
Cinnamon is known to stop the growth of:
Bad bacteria, Fungi, and Yeast - Candida

Cinnamon has been shown to mitigate and often stop yeast Candida that was resistant to the commonly prescribed drug fluconazole.
Atherosclerosis and heart disease prevention - see 'Cholesterol' below.

Appetite stimulation;
Blood Sugar Control;

Adding cinnamon to high carbohydrate food lowers the gastric emptying rate and significantly lessen a rise in blood sugar levels.

For type two diabetes, cinnamon improves the body's ability to respond to insulin - thus lowering blood sugar levels.

Diabetes - see 'Blood Sugar Control' above
Brain Activity Enhancer;
The scent of cinnamon produces positive effects on brain function including:
attentional process and working memory;
Cancer fighting - Colon Health.
​
Cinnamon is an excellent source of Calcium, Fibre, and Manganese.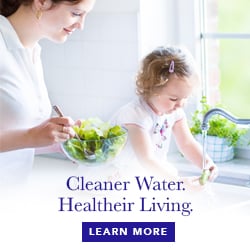 ​Calcium and fiber can bind to bile salts thereby helping with elimination from the body;
Certain bile salts can cause damage to the colon cells, thus protecting the body from colon cancer.

Carminative
Cholesterol

The process of making new bile requires that the body breakdown cholesterol;
This process can help to lower cholesterol levels, thus cinnamon also contributes to preventing arteriosclerosis and heart disease.

Dental Health
Digestive Health

Irritable Bowel Syndrome:
The fiber in cinnamon can help provide respite from both constipation and diarrhea.

Food Preservative:
Cinnamon's antimicrobial properties make it an excellent food preservative;
Food grade Cinnamon essential oil can be added to refrigerated food to inhibit foodborne pathogenic Bacillus cerus.

For every 100ml /3oz of food add several drops of the oil.

Irritable Bowel Syndrome:
The fiber in cinnamon can help provide respite from both constipation and diarrhea.
​
Cinnamon does not contain measurable amounts of oxalate or purines - this means that dogs and cats with kidney and bladder stones can have cinnamon in their diet.
​Cautions
If your dog or cat:
Is pregnant or lactating do not use cinnamon oil, Ceylon cinnamon powder is safe in small daily amounts.
Has a bleeding disorder or is on anticoagulants do not use cassia cinnamon;
Type 2 Diabetes - cinnamon may lower blood sugar levels, diabetic medicines may require adjustment.
As cinnamon may affect blood sugar levels and might make it more difficult to manage blood sugar levels during surgery - cease consumption of cinnamon 2 weeks prior to scheduled surgery.
Side Effects
Cinnamon oil by mouth - for some individuals, may cause:

Irritation of skin and mucous membranes in the...
Intestine
Stomach
Urinary Tract
Diarrhea
Dizziness
Drowsiness
Vomiting ​

​​Drug Interactions
Anti-diabetes drugs;
Anticoagulant, Antiplatelet drugs if using Cassia cinnamon, no interaction for Ceylon cinnamon.


​​Daily Herbal Intake Based on Dog's or Cat's Weight
---