---
Minerals such as calcium, phosphorous, iron, thiamine, silicon, inulin, and riboflavin.
Vitamin B2
A thistle in the genus Arctium, its root has long been prized for its blood-purifying, hair-regrowing, and cancer-fighting powers.
Antioxidant
blood cleansing
liver and gallbladder stimulant
nutritive
diuretic
---
Common Uses

Burdock is a highly effective herb for the detoxification of the body. Its chemical constituents can remove toxic substances that are increasingly threatening the health of our dogs.

Use it regularly as a preventative, especially if you have a breed of dog that's prone to cancer (such as a Boxer).

Burdock can be used as a long-term nutritive liver tonic to clean and build the blood.

It is also useful in the treatment of arthritis, cancer, rheumatoid disorders, kidney and bladder diseases resulting from poor waste elimination. It also has diuretic action that helps to eliminate waste materials from the body.

In addition, when taken as a tea or tincture, burdock root is effective in treating chronic or acute psoriasis or eczema. It can also treat flaky, oily, or inflammatory skin disorders as a result of an overload of toxic substances in the body.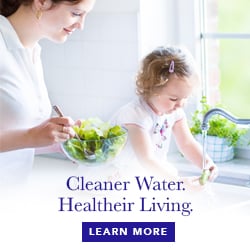 One of its main constituents, inulin, is anti-inflammatory and helps correct imbalances of the immune system.

As burdock is a healthy food with no toxicity found, it can be given to our dogs in liberal quantity. Decoction of fresh or dried burdock root can be mixed in with our dog's food. Alternatively, a strong tincture of fresh or dried root in glycerin can also be used.

Suggested Use: Add cooked burdock root (found in the produce section of health food stores and Asian markets) to your dog's food, or give him a piece of raw burdock to chew on, like a carrot. Or purchase dried burdock online and steep one teaspoon in a cup of hot water; let cool and pour over your dog's food.
---