---
​These may be limited to Amazon as for me finding treats out of the USA isn't easy. Google or browsers don't provide me with out of country info unless I have a specific link. So if you know of good clean treats in your country, please
email me
a LINK to the treats so I may review them and add if acceptable for this page. Otherwise I am limited on helping you find the best treats.
Avoid treats or chewsticks such as rawhide or alike. Even the ones that say rawhide free are still not safe. The only safe chewstick is usually your bully sticks or pizzle sticks.
Avoid ingredients such as grains in any form (corn, rice, wheat), glycerin, sugars, natural flavors or flavorings, food coloring or colorings, peanut butter (unless organic), cereals, vegetable oils, meals of all types, bacon, dental sticks, brewers yeast, corn starch, soy, and salt. Avoid treats made and/or sourced from China.
​The photo above is extremely misleading and should never be compared to human foods, for dog treats and foods are NOT made from human ingredients. It is human waste by products and carcasses of dead animals. When you see something like this, RUN - its loaded with toxic ingredients that will do harm to your dog.
Healthy Dog Treats​
Click first image of product to go to the website.
​
Moo Moo: Grass Fed Australian Beef & Goji Berry (Australia)
---
Catch Me If You Can: Beef Tendon with Turmeric (Australia)
---
---
Premium Kangaroo Jerky Australian Made Treat
by Give Paws (Australia)
---
Australian Made 100g Ribs Natural Air Dried Dog Treats
by MR.PAWS (Australia)
---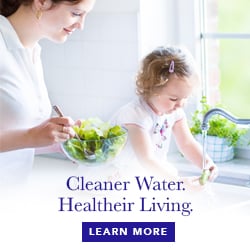 ---
​Prime100 SPT Kangaroo Fillet Dog Treats 100g (Australia)
​​Prime100 SPT 100% Australian Made Kangaroo Fillets are a new hypo-allergenic treat for dogs or cats. Every kangaroo fillet contains 100% premium cuts of kangaroo which provides a rich single source of an advanced novel protein. 100% of this product is sourced within Australia and contain no preservatives or fillers.

Easy Chew Soft Treat with a palatability guarantee. Single Protein Treat, no mixed proteins
100% whole cuts of kangaroo meat
100% bone free
100% Australian made
100% Australian owned
All Australian ingredients
No fillers
---
Healthy Hounds Grain Free Dog Training Treats (UK)
---
---
​Kip And Twiggy's (UK)
100% Dehydrated Beef Meat - No Additives, No Flour, No Sugar
---
​​Crumps' Natural Chicken Morsels
---