---
All natural treatment for treating Lyme Disease.
​No harsh medications with big side effects.

TIP: Ivermectin works on Lyme disease.

​
By HolisticPetInfo
Taking your dog on long, leisurely walks is one of life's greatest pleasures. Unfortunately, during two of the most beautiful seasons of the year, fall and spring, your pet has the greatest chance of contracting Canine Lyme Disease, especially if you allow him to wander off the beaten path into wooded areas or tall grassy fields.
A tick-borne bacteria is the cause of Lyme Disease, which is transmitted when your dog is bitten by a tick harboring the bacteria known as Borrelia burgdorferi. Cases of Canine Lyme Disease have been reported in every state of the country, although the Northeast region and the states of California and Michigan are the areas with the highest incidence. But regardless of where you live, you should know what to look for in case your pet is ever exposed to it.
Symptoms of Lyme Disease in Dogs or Cats
If your dog is bitten by a tick and infected with Lyme Disease, he may begin experiencing symptoms within a few hours. Within a few days he may display the following symptoms:
Generalized pain and sensitivity to touch
Loss of appetite
Sporadic or shifting lameness
High fever
If you suspect your pet may have Canine Lyme Disease, waste no time in consulting with your veterinarian. Early treatment can help prevent serious irreversible damage.
---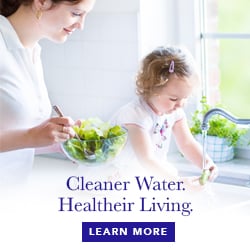 ​Diagnosing & Treating Lyme disease

For many veterinary professionals, the telltale sign of Canine Lyme Disease is severe joint pain, especially if the animal has no history of arthritis or joint disease.

When humans become infected with this same disease, one of the most revealing signs of exposure is a bulls-eye rash that develops around the tick bite. But with dogs, and even cats--although the latter seldom gets Lyme Disease--this does not occur. If you suspect your pet has Canine Lyme Disease, talk with your veterinarian about the following options:
Blood Tests -- To confirm a tentative diagnosis, your veterinary professional may want to run a blood test. In the past these have not been especially reliable. However, newer technologies are always being developed. In the meantime, many veterinarians prefer to rely on their clinical experience when deciding whether or not to treat an animal for this serious disease, so do not be surprised if he decides to start your dog on antibiotics immediately, without testing. When it comes to Lyme Disease, you have no time to lose if you want to prevent your dog from developing irreversible heart and nerve damage.
​
Antibiotics -- The standard treatment for treating Canine Lyme Disease is at least three weeks of antibiotics, but your veterinarian knows best and will make that decision. He will probably prescribe tetracycline, doxycycline or amoxicillin. If your dog has been infected with Lyme disease and begins receiving treatment during the first week of exposure, he has a 90% chance of recovery.
​
Holistic Care
-- If you work with a holistic pet-care provider, ask about giving your pet probiotics to help keep healthy bacteria alive in his gastrointestinal tract during antibiotic treatment. Another holistic approach is to boost the immune system so that your pet can use his own defense system to fight infections. TF-Defense contains the homeopathic ingredient Ferrum Phosphate which helps fight infections and reduce inflammation. Another important ingredient in TF-Defense is
Milk Thistle
, which is widely used to improve liver functioning after antibiotic treatments.
Another homeopathic product that has been used in the treatment of Lyme Disease is called
Ledum.
Ledum
has produced positive results when nothing else seems to work.
Finally, acupuncture can also help your dog fight this disease by boosting his immune system and reducing inflammation.
​Preventing Lyme Disease

During tick season, there are several steps you can take to avoid exposing your pet to Canine Lyme Disease, but remember, no method is fool-proof. If you observe that your animal companion is unwell, do not hesitate to seek professional attention. As a precaution, follow these tips.

Stay away from tick-infested areas. If you walk near wooded, sandy or tall grassy areas, stay on trails and pathways.

Talk with your vet about tick repellents. Your vet may also suggest the use of a topical spray, but these are not recommended except in situations where there is a serious tick infestation. In such cases, use with caution and never double up on applications.

Thoroughly examine your dog for ticks if you think he might have been exposed. Ticks can be so tiny they are all but impossible to find, but should you find one, use a pair of tweezers to remove it, taking care not to separate the head from the body. Apply antiseptic after removal.
Vaccinating Your Pet

Presently, there are several vaccinations designed to protect dogs from Lyme Disease, but their effectiveness is questionable. Also, because they have a number of serious, long-term side effects associated with them, including kidney failure, many veterinary professionals do not recommend vaccinating dogs for Canine Lyme Disease.

Recovering From Lyme Disease

Dogs who have been treated for Lyme Disease will sometimes display symptoms even after the bacteria is eradicated. This condition is called Post-Lyme Disease. In such cases, your veterinarian may want to treat your dog with anti-inflammatories, as well as Immugen or ModucareVET, which can boost the immune system and provide liver support. These products are especially helpful in cases where the long-term use of antibiotics is necessary. Above all, make sure your pet gets professional care. With the right medication and timely intervention, you can help your pet fight this debilitating disease.
(I do not recommend any chemical flea and tick products at all,
​topical or ingested.~H.O.P.S.)
​​A Nosode is a homeopathic "Immunization" as opposed to a "Vaccine". This Nosode has been successfully used on the East Coast in particular to not only treat but to also prevent Lyme disease.

Please note: Homeopathic Remedies and Nosodes are not returnable due to FDA regulations.

This Nosode can be used to prevent Lymes disease in both horses and dogs, and also be used to help treat Lyme disease once a horse or dog has contracted it. We have had excellent results with hundreds of horses who have been treated using this Nosode and nutritional interventions as well.
​