---
​
By InHomePetEuthanasia
S
aying goodbye to a pet is the one of the most difficult decisions a pet parent will make. Dedicated to making this time as peaceful and comfortable as possible for you and your pet by minimizing your pet's pain, discomfort and stress and allowing you the opportunity to grieve in the privacy of your own home.
Euthanasia is both a blessing and a burden. For most people, it is one of the most difficult decisions they will face for their pets. If the quality of your pet's life has diminished so that you are experiencing more bad days than good, then it may be time to consider easing your pet's suffering.
Choosing in-home euthanasia allows your pet to spend his or her last moments where they are most comfortable, at home surrounded by family, friends and other family pets. Many pets have some degree of anxiety and fear when they enter a veterinary clinic. Other pets may be debilitated, making it painful and difficult to make the trip to visit the veterinarian. Furthermore, many owners find it difficult to grieve and spend meaningful last moments with their pet in a clinic environment. Therefore, when faced with end-of-life decisions, you can give yourself and your pet the gift of saying goodbye at home. Euthanasia provided in the privacy and comfort of your own home are meaningful and peaceful ways to celebrate your pet's life.
---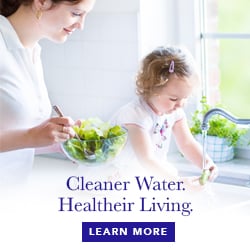 ​How do we know when is the right time?
Choosing the time to say good-bye to a pet can be a heart-breaking experience, often accompanied by feelings of guilt. There is no formula or precise calculation that can determine exactly when this should be done; the best way to make this decision is to consult with your regular veterinarian who will evaluate your pet's medical history, physical condition, quality of life, and prognosis. Most pet owners know their pet so intuitively that they develop an uncanny sense to know when it is the right time for themselves, and especially for their pet.

Because dogs and cats can be very adept at hiding their ailments, some physical signs to consider which may be indicators of pain/discomfort are increased respiratory rate, increased heart rate, loss of appetite, lack of mobility, incontinence, and disinterest in the family and/or things or activities that were important previously.

Two conditions that I will always recommend either taking the pet into its regular veterinarian or an emergency clinic immediately, or making the decision to let go are 1) when the pet will no longer drink water (dehydration will only worsen their condition and dehydrated pets feel very sick), and/or 2) when the pet is having difficulty breathing, especially open mouthed breathing or abnormally heavy panting. Both of these conditions are very important to address immediately.
​Before The Procedure

You may wish to prepare payment, so that you don't need to worry about that at the time of appointment. Consider silencing your phone (though please maintain the ability to be contacted prior to Veterinarians arrival). Plan to have other family members and pets in the house say goodbye if they will not be present. If you have arranged to have a friend or other family members be with you, it is a good idea to keep them informed of what is going on so they can be prepared to help you and be with you in these final moments. If there is a disagreement among family members regarding any aspect of the procedure, please try to resolve this ahead of time, as pets can sense discord and it may make them uncomfortable during this time.

Since the medications used may sometimes make your pet nauseous, it is best if you don't give a large amount of food within a few hours of the appointment, but a small special treat is perfectly alright. If possible, it may also be helpful to take your pet for a bathroom break within 1-2 hours of the appointment.
| | |
| --- | --- |
| ​Find a quiet place where you and your pet will feel most comfortable for the procedure. You may choose a favorite room, a special place in the house, or even somewhere quiet outdoors. Feel free to play some special music and/or surround your pet with favorite photos, poems, artwork, etc. If you have a cat or small dog, the procedure can often be done with your pet in your lap. Essentially, any place that is comfortable for you and your pet is fine. If possible, provide a towel, sheet, or blanket beneath the pet that will be comfortable, but ok to be soiled during the process (once a pet has passed, they no longer have the ability to control their bladder or bowels and voiding may occur). | |
​Reassure your pet that they will be alright and let them know that you love them. Some people find it best to explain to them what is going on - that they will be given a shot so they can have an easy transition to end their pain and suffering. Some like to tell their pets that they have done a good job in this life and that their friends will be waiting to welcome them home. Other people like to have some sort of farewell ceremony. Whatever you choose to do, please know that it's OK and perfectly normal to be upset, cry, or sob.
About The Procedure

Euthanasia house calls start like any other visit with history and a physical exam. Before proceeding some basic paperwork is signed. The actual euthanasia procedure can be performed wherever you or your pet is most comfortable. Initially, an anesthetic injection is administered. This is done to prevent pain and ease your pet's transition. Once they are relaxed, an intravenous injection of a barbiturate euthanasia solution is administered that will provide a painless death.

Very rarely, there can be unexpected reactions to this initial injection such as vomiting or muscle movements similar to a seizure. Regardless of any of these reactions, your pet will be in a very deep sleep (actually a light anesthesia) and will be unaware of anything that is happening.

What about other household pets attending the euthanasia?
It may be a good idea to let other pets in the household see the pet that has passed away, especially if they seemed to have a close relationship. While we think it is less important for the other pets to be in attendance during the procedure, they are welcome to be there. In fact, many of our families have chosen home euthanasia in part so that other pet family members may be present. The only time it may not be advisable for the other pet(s) to be there is if they are the kind of pet that would be disruptive during the procedure, but most will settle down after the initial excitement of having a new person come into their home abates.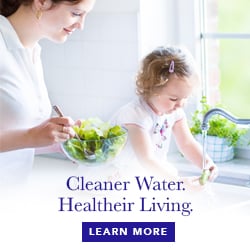 What about children and pet euthanasia?
We advise 1) giving children the chance to say goodbye to the pet, and 2) asking them if they would like to be present during the procedure. Each individual child, just like each individual adult, may have strong feelings one way or another, and there is not right or wrong answer to whether someone decides to be present or not. The most important thing is to let them chose the option that they are most comfortable with. Most people, adult and child, find comfort in witnessing the alleviation of the condition that necessitates euthanasia, and the peaceful way in which it proceeds.
After The Procedure
You may bury your pet if you choose or the Veterinarian can take your pet's body once everyone has said their goodbyes. Aftercare is available in the form of private or public cremation. Private cremation provides ashes in a customizable urn. These ashes are guaranteed to be from your pet alone and are returned within two weeks. Public cremation means that your pet is cremated with others and their ashes are buried together.
Note: Do not euthanize a patient with a manageable or treatable disease.
Directory for In Home Euthanasia Veterinarians in your area:
http://www.inhomepeteuthanasia.com/index.php?option=com_content&view=frontpage&Itemid=1
So sorry for your loss of your very special furry family member. If you would like to add your pet's memorial to our website in memory of them...email me a photo and their story. Email to:
PetOrganix@aol.com
and in subject line..put for
"In memory of"
page.
If you would like a memory that will last forever, have a portrait done of your furbaby to hang on your wall.
​