---
What's the best way to avoid common dog health problems?
By Kristiina Ruotsalo, DVM, DVSc, Dip ACVP and Margo S. Tant BSc, DVM, DVSc
Why should I bring my dog to the vet for wellness testing?
Wellness testing can help your pet avoid common dog health problems.
Throughout your dog's life, wellness testing can help your vet detect early signs of hidden diseases when your pet appears to be healthy.
It's also a helpful way to prevent or avoid common dog health problems.
Since your dog can't tell you how he or she is feeling, problems may be lurking before anyone notices them.
If your vet can detect a disease or condition before symptoms appear, it's easier to manage or correct the problem before irreversible damage occurs.
In short, wellness testing is the best way to help make sure your pet lives a long, healthy and active life.
---
What tests help with my dog's well-being?

If your dog is young or middle-aged, your veterinarian will likely recommend specific tests within the following 4 categories, depending on your dog's age, current health status, lifestyle and other factors.

Complete Blood Count (CBC) test for dog wellness

This simple test provides information about the number, size and shape of various cells types, and identifies abnormal cells. It analyzes:

Red blood cells, which carry oxygen to the body's tissues.
White blood cells, which fight infection and respond to inflammation
Platelets, which help with blood clotting.

Biochemistry Profile

This test series is performed on serum (the liquid component of blood) to provide insights into how well various organs are performing and help detect the presence of certain diseases.
For example, these test results help your vet assess the liver and kidneys, or identify the presence of diabetes.
Minor abnormalities are usually monitored over time, such as a few days, weeks or months. Or your vet may recommend further testing such as an expanded biochemistry profile, specialized tests, X-rays, ultrasound, etc.

Urinalysis

This test provides information about kidney and urinary system performance, inflammation or infection.
It may detect the presence of underlying diseases such as diabetes. ​
Thyroid testing

This test detects hypothyroidism, a condition in which the thyroid gland doesn't produce enough thyroid hormone. (The thyroid gland plays an important role of 'setting' the metabolic rate of the whole body.)
This test is recommended for all middle age dogs and older during the annual visit or if you see symptoms such as unexplained weight gain, lack of energy, recurring skin or ear infections, or hair loss on your dog's body and/or tail.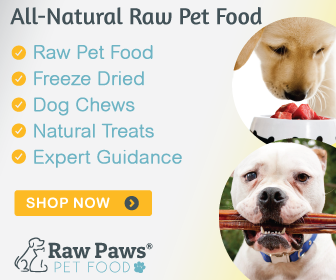 When is wellness testing done?

In most cases, wellness tests are performed when you bring your dog to the vet once a year for a physical exam, vaccinations and heartworm testing.
Your veterinarian may recommend more frequent testing depending on your dog's age or specific health concerns.

The good news is — wellness tests and an annual exam are great steps toward keeping your dog healthy for a long time.

With regular monitoring, it's easier for your veterinarian to detect and address minor changes that signal the onset of disease.
Author - copyright

Written by:
Margo S. Tant, BSc, DVM, DVSc
Kristiina Ruotsalo, DVM, DVSc, ACVP
---
**Holistic and Organix Pet Shoppe is intended for informational, educational and entertainment purposes only and is not a substitute for medical advice, diagnosis or treatment. Do not attempt to self-diagnose or treat any health condition. You should always consult with a healthcare professional before starting any diet, exercise or supplementation program, before taking any medication, or if you have or suspect your pet might have a health problem. The opinions expressed by Holistic and Organix Pet Shoppe are not to be replaced for medical care. This website and the information contained herein have not been evaluated by the Food and Drug Administration. The information and opinions on Holistic and Organix Pet Shoppe are not intended and cannot be used to diagnose, treat, cure, or prevent any disease. This applies to people and pets!

​Views expressed here in some articles do not necessarily reflect those of Holistic And Organix Pet Shoppe.

All images/articles are either part of the public domain or owned and © by the respective holders. They are presented here for educational purposes within the "fair use" terms of US Code: Title 17, Sec. 107. However, if you are the artist/writer responsible for an image/article that I have posted and object to its presence on this site, please contact me and I will remove it immediately.

If you see an article that is copyright by Holistic and Organix Pet Shoppe and you would like to share it or post on your own site, feel FREE to as long as it has my link to my website and that it is copyrighted material by me. I DO NOT MIND SHARING HELPFUL INFORMATION TO HELP OUR PETS ANY WAY POSSIBLE. I am not stingy with my content like others I have seen. I am here to help the animals!
​
This site has some affiliate links that will redirect you to their site. I receive small commissions from these affiliates for sales that may occur. This is to help keep our website going. Thank you!

I am only an everyday person sharing my experiences and knowledge with others. My dogs are all rescues and came with some medical issues. As our dogs age, no matter what we do right, there is always a medical issue that will arise, so being proactive instead of reactive is your best line of defense. You will also have the knowledge to make better decisions and can handle tackling a problem. Learning is our best line of defense. ​

Facebook is removing thousands, maybe millions of accounts if they don't like anything about them now. I had a page for HOPS on Facebook but I lost it when they deleted my account as well. Over 10,000 followers..gone just like that. We are looking for a permanent social media site. We are on Facebook again but it isn't monitored daily.
Also watch out for a lot of scams going on especially on Facebook, especially so called Drs from Nigeria claiming to help you
or your pets. A Dr named Dr Gbojie natural cure on FB is a scammer. Things are bad right now so just be aware!
---
Holistic and Organix Pet Shoppe © 2012-2023 All Rights Reserved ​