---
​How many recalls do we as pet parents and consumers have to take before the FDA makes BIG changes? Every year recalls increase, more pets get sick or die and yet, pet food companies blame the consumer and the FDA turns a blind eye. What's a solution to this? Only thing I can see is for people to STOP buying these products from these large companies. Thousands of pet parents have written letters of complaints, Vets have seen pets die from poisoned foods and treats, pet parents are grieving the death of their dogs and cats. When will it stop? It's only going to get worse. What can you do?

STOP BUYING COMMERCIAL PET FOODS AND TREATS.

You can switch to a homemade diet, make your own cookies, dog biscuits and chicken strips. The only other option I see is to buy from small mom and pop shops that make their own products. They need our support to help them survive these times as well. These large companies don't deserve to be in business. Any large commercial pet food company like Purina, Del Monte and Mars to name a few will continue to have more recalls and deaths. Don't let your pet be a statistic, change your foods TODAY!
---
​Snippets from a few different articles
This barely scratches the surface.
​
by Consumer Affairs
08/15/2010
When I opened up this can on Thursday night I saw a brown clump in the food, the Frankfort, Illinois, pet owner says. I was like what is that?
I flipped it over and it was a dead frog.
I walked over to the kitchen sink because I thought I was going to throw up, she adds. It was gross. I had to call my son and he said, Oh my God it's a frog, it's a frog.
Dianne called the company that makes the food,
Mars Petcare US
, to report the dead frog food.
And what got me mad is they offered me coupons for more dog food. I told them I don't want your coupons. Why would I want to give my dogs more of this food? I will never buy or feed Pedigree canned food again, Dianne adds. I wont even donate what I have left to a shelter.
---
---
---
​​FDA Disputes Pet Food Pain Killer Findings
​​But Texas Lab Stands by Its Test Results

By Lisa Wade McCormick
06/15/2007

Asked about the FDA's comment to the Pittsburgh Tribune-Review, Coneley responded: I don't know their reasoning. What I do know is that when they told me they tested a few samples of cat and dog food, I asked them if they were the same lots and brands that we tested. And they couldn't confirm that any of them were the same ones we tested.
We're using two completely different testing instruments to detect the chemical, and the difference comes into play with the instruments and the instrumentation (used) to detect the chemical, she added.
Coneley said her lab tested 100 to 150 samples of pet food -- and detected acetaminophen in five of those samples. The FDA, she said, tested just a few samples of pet food for the pain killer.
It's easier to say that we cant confirm something by looking at a few samples than to really investigate and continue investigating until you know something for sure, Coneley said.
I think this might have been a quick way to get everyone off their (FDA) backs.
ConsumerAffairs.com confirmed one of the brands that tested positive for acetaminophen is Menu Foods Pet Pride.
---
---
​​Better Understanding Pet Food Contamination
​Expert says Salmonella can occur between the factory and the food bowl
By Mark Huffman
08/23/2013
Pet food recalls seem to be on the increase. A number of brands from different manufacturers have been recalled this year because of a risk of foodborne illness, primarily Salmonella.
Consumers who complain that a particular brand of pet food has sickened their dog or cat may have acquired a small quantity of contaminated product, or even contaminated it themselves, according to Dr. Mian Riaz, director of
Texas A&M's Food Protein R&D Center
.
To avoid coming in contact with contaminated food is to carefully inspect the package. In the store if you see a bag that is damaged or has a small tear, its contents could easily be contaminated. Not only should you not buy it, you should bring it to the attention of store managers so they can remove it from the shelves.
---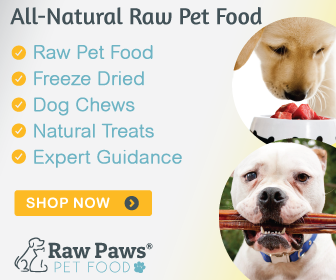 ---
​Regarding Jerky Pet Treats
​
Updated October 22, 2013
What is the issue?
Since 2007, FDA has become aware of an increasing number of illnesses in pets associated with the consumption of jerky pet treats. As of September 24, 2013, FDA has received approximately 3000 reports of pet illnesses which may be related to consumption of the jerky treats. Most of the reports involve jerky products sourced from China. The majority of the complaints involve dogs, but cats also have been affected. The reports involve more than 3600 dogs, 10 cats and include more than 580 deaths. There does not appear to be a geographic pattern to the case reports.
FDA has received adverse event reports for many sizes and ages of dogs, and for multiple breeds. About 60 percent of the reports are for gastrointestinal illness (with or without elevated liver enzymes) and about 30 percent relate to kidney or urinary signs. The remaining 10% of cases involve a variety of other signs, including convulsions, tremors, hives, and skin irritation.
FDA continues to investigate these illnesses in conjunction with
Vet-LIRN
laboratories and State partners. FDA has also worked with colleagues in academia and industry, and met with the Chinese regulatory agency responsible for pet food to ensure that they are aware of U.S. requirements for pet food safety and to develop collaboration on sharing information to support FDA's investigation. FDA plans to host Chinese scientists at our veterinary research facility to further our scientific cooperation.
---
---
​2013 Dog and Cat Food Recalls
​
April 23, 2014- Dr. K. Becker
According to the
FDA website
, there were 33 separate recalls of pet food and livestock feed in 2013. On average, that's one every 11 days.
Of the 33 recalls, 21 were for dog and cat food. Here is a brief summary of the recalls by month as captured at
AVMA.org
. See if you notice anything interesting about what types of products are being recalled…
If You Feed Processed Pet Food to Your Dog or Cat…
For those of you who feed commercial processed pet food to your dog or cat, keep in mind that the dangers of salmonella poisoning are a much greater threat to the human members of your family than the four-legged ones. The AVMA offers the following tips for safe handling of processed pet foods and treats:
Wash your hands thoroughly after handling any pet food or treats
Don't allow very young children, elderly people or those who are immunocompromised to handle pet food or treats
Keep all pet foods and treats away from your family's food.
Do not prepare pet foods in the same area or with the same equipment/utensils you use to prepare human foods.
Do not allow pets on countertops or other areas where human food is prepared.
Feeding pets in the kitchen has been identified as a source of infection.
​If you can arrange to feed your pet in an area other than your kitchen, consider doing so. Alternatively, feed your pet as far away from human food preparation areas as possible.
---