​
By Organic Survival List Site
Avoid MSG
.
MSG is
not a natural or health food by any stretch of the imagination.
It can serve as an excitatory toxin and actually harm your brain cells. Clearly this is something that needs to be avoided.
As it pertains to protein bars and energy bars, MSG can hide in the following ingredients … (In the spirit of fairness, these items don't contain MSG 100% of the time, but they often do.)
---
​Barley Malt
Rice Syrup
Corn Syrup and Corn Solids
Carrageenan
Xanthan Gum
Citric Acid (when processed from corn)

​Malt Extract
Brown Rice Syrup
Calcium Caseinate
Modified Food Starch
Maltodextrin
​The food industry were delivered a massive boon when they discovered that manufactured Monosodium Glutamate [MSG] and its most potent factor, Glutamic Acid, made customers come back for more.

There are now very clear and strong links between MSG and obesity because of the way it affects the mind and body, and although it is sold as a flavor enhancer, it is in fact one of the best anti-appetite suppressors out there, meaning the more you eat, the more you want to eat.

The body has a vast array of sensors which trigger different chemical reactions in the brain and glutamic acid is a particularly dangerous one where food consumption and weight gain are concerned because it informs the protein receptor in the tongue that it is receiving healthy and nutritious protein and therefore triggers a wave of chemical messages and reactions which cause the body to malfunction.
​Obviously a packet of potato chips containing MSG are predominantly carbohydrates and not protein, but the body still tries to deal with them as if it was breaking down proteins.

Among the major problems with ingesting MSG is the increased production of insulin in the body. High levels of this hormone can increase the risk of Type II Diabetes which is a very difficult illness to live with. There are some ways of limiting the effects of Diabetes and indeed some people have cured themselves by living on a high carbohydrate, raw vegan diet, but that's a discussion for another time.

Another unpleasant side effect of ingesting MSG is that it negates the Hypothalamus which is the 'full valve' in the brain. When we've eaten enough the Hypothalamus kicks in and makes sure that we feel satisfied after our meal. MSG actually tricks that part of the brain into ignorance which means that we keep eating beyond our comfortable or necessary threshold which not only makes us lethargic and hungry again very quickly, but also puts us into a state of metabolic stress which is where the fourth phase of its evil comes into play.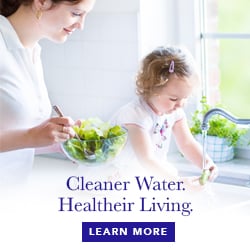 ​While in a state of metabolic stress the body produces an enzyme called AMP-Activated Protein Kinase [AMPK] and its job is to reduce energy expenditure so that cells are able to continue functioning and not die as a result of overexertion.

AMPK also increases our appetite as the body looks for more food to aid repair and increase its energy levels. MSG as an excitotoxin induces the deployment of AMPK by increasing the level of glutamate in the blood stream which makes us hungry and tired. The result is a body which is over-fueled but limiting its energy use and it means that calories are not burned off and things like starch, carbohydrates and sugar in the food become fat in the body.

MSG is basically creating food dependency and addiction in much the same way as drugs like ecstasy and heroin do, and food companies use that knowledge to keep people coming back for more of their products. Companies like McDonalds and KFC use MSG in certain products which makes them extremely palatable but wholly unsatisfying. When combined with sugar and other preservatives they become powerful agents in causing obesity and related illnesses such as diabetes, heart disease and cancer.

MSG is hidden in some products under different names including E621, Hydrolyzed Pea Protein, Autolyzed Yeast, Maltodextrin and Sodium Caseinate. Watch out for brands like Cheetos and Doritos and and always check the ingredients of pizzas, baked goods, corn and potato products, and Chinese food as they are likely to contain MSG. If you do find yourself eating products which you know to contain the chemical, try to be aware of how your body and mind responds afterwards, try to gauge whether your mind is less sharp than normal or you become forgetful and tired. Those are good indications that you have consumed MSG.
​MSG can also cause skin rashes, migraine headaches, irregular heartbeat, depression,
difficulty breathing, nausea and vomiting, and a multitude of other neurological reactions and is also linked to Alzheimer's.

MSG also spikes insulin…it triples the amount of insulin the pancreas creates causing insulin resistance and obesity. It makes your brain think you're hungry so even though you may have just eaten you feel hungry again even though your stomach may be full.

Not only is MSG scientifically proven to cause obesity, it is an addictive substance! The MSG manufacturers themselves admit that it addicts people to their products. 'Betcha can't eat just one', takes on a whole new meaning where MSG is concerned!
​​MSG makes you addicted to the foods that it is in. That is the primary reason food companies put it in food…to make you addicted to their food and buy their food. It's all about money…they care nothing about the damage done to the consumer in the process.

Manufacturers are acutely aware that many consumers would prefer not to have MSG in any of their foods or cosmetics.

What you may not know is that the food and cosmetic industry hides and disguises MSG under many different names so it won't be recognized by the consumer who knows about the dangers of MSG by using "clean labels," i.e., labels that contain only ingredient names they think consumers will not recognize as containing MSG…names such as "hydrolyzed soy protein."

And so far it's still legal to hide MSG under these different names.
​MSG is a toxic chemical containing processed free glutamic acid. It has been scientifically proven to cause brain damage, affect how children's nervous systems form during development causing learning or emotional difficulties in later years and to potentially permanently damage a critical part of the brain known to control hormones causing endocrine problems.

Here's a List of Food Additives that ALWAYS Contain Processed Free Glutamic Acid (MSG):

Monosodium Glutamate
Glutamic acid
Glutamate
Monopotassium glutamate
Calcium glutamate
Monoammonium glutamate
Magnesium glutamate
Natrium glutamate
Anything "hydrolyzed"
Any "hydrolyzed protein"
Hydrolyzed Vegetable Protein
Hydrolyzed Pea Protein
Hydrolyzed Soy Protein
Hydrolyzed Protein
Hydrolyzed Plant Protein
Hydrolyzed Corn Gluten
Plant Protein Extract
Sodium Caseinate
Calcium Caseinate
Yeast food,
Yeast nutrient
Yeast Extract
Autolyzed Yeast
Hydrolyzed Oat Flour
Corn Oil
Gelatin
Anything "…protein"
Textured protein
Textured vegetable protein (TVP)
Soy protein
Soy protein concentrate
Soy protein isolate
Whey protein,
Whey protein concentrate
Whey protein isolate
Vetsin
Ajinomoto
Here's a List of Food Additives the Frequently Contain Processed Free Glutamic Acid (MSG):

Malt Extract
Malt Flavoring
Barley Malt
Maltodextrin
Bouillon
Broth
Citric Acid
Citrate
Pectin
Stock
Natural Beef Or Chicken Flavoring
Carrageenan
Enzymes
Any "flavors" or "flavoring"
"Spices" "Seasoning" "Flavoring" "Natural Flavors" etc..(all very vague…and usually MSG)
Anything "ultra-pasteurized"
Protease
Anything "enzyme modified"
Anything containing "enzymes"
Malt extract
Soy sauce
Soy sauce extract
Anything "protein fortified"
Anything "fermented"
Seasonings

* Glutamic acid found in unadulterated protein does not cause adverse reactions. To cause adverse reactions, the glutamic acid must have been processed/manufactured or come from protein that has been fermented.
The following are ingredients suspected of containing or creating sufficient processed free glutamic acid to serve as MSG-reaction triggers in HIGHLY SENSITIVE people:

Corn starch
Corn syrup
Modified food starch
Lipolyzed butter fat
Dextrose
Rice syrup
Brown rice syrup
Milk powder
Reduced fat milk (skim; 1%; 2%)
most things low fat or no fat
anything Enriched
anything Vitamin enriched

The following work synergistically with MSG to enhance flavor. If they are present for flavoring, so is MSG:

Disodium 5'-guanylate
Disodium 5'-inosinate
Disodium 5′-ribonucleotides

If you write or call to ask whether or not there is MSG in a product…
​If you want to find out if there is processed free glutamic acid (MSG) in a product, you must ask the manufacturer for information about "free glutamic acid." Don't ask about "MSG." Manufacturers find it convenient, when speaking to consumers, to tell them that there is no "MSG" in their product, meaning that there is no ingredient called "monosodium glutamate."

Even if a manufacturer tells you there is no MSG in a product, there may be autolyzed yeast, hydrolyzed pea protein, carrageenan, sodium caseinate, enzymes, and a whole slew of other ingredients that contain or create processed free glutamic acid (MSG) during manufacture.

If you are told that all of the MSG in a product is "naturally occurring," thank the manufacturer for that meaningless information, but explain that all processed free glutamic acid (MSG) is referred to as "natural" by the FDA — so "natural" tells you nothing. In fact, as the word "natural" is defined by the FDA, the food ingredient "monosodium glutamate" is "natural."

It is the amount of processed free glutamic acid in the product that will determine whether or not you might suffer an MSG reaction. (Everyone has a different tolerance for MSG.)

If the manufacturer claims not to know whether or not there is processed free glutamic acid (MSG) in his or her product, ask that the product be analyzed for free amino acids, including free glutamic acid. There are tests for measuring free glutamic acid. The AOAC Official Methods of Analysis (1984) gives one method. There are others.

Take a look at pretty much any of the pre-packaged MREs on the market and you will see one or several of these hidden forms of MSG in the ingredients.

Here's a picture of an MRE ingredient label for Stroganoff from a different company that will remain nameless. See how many times you can spot an ingredient that's a hidden form of MSG:
Not only are there multiple ingredients of hidden MSG but also cancer causing caramel color, all non-organic ingredients, which means you're eating Roundup pesticide/poison, genetically modified ingredients, antibiotics and growth hormones in the dairy, gluten etc…. and I could go on and on.
Need I say more?
You can do this all day…just click on the ingredients for pretty much ANY of the pre-packaged non-organic MRE's and see for yourself.
So what are your options?
One of your best options is to start
creating your own MREs
using organic healthy ingredients.
Investing in a good dehydrator is a great first step. You can dehydrate your own favorite organic meats and vegetables and create some really great MREs.
---